I would also add the due date, when you'll be picking testers, if a specific yarn/yarn color is needed and any other requirements you may have for testers, congrats on your first post and good luck with testing!
is there a due date and yarn requirements?
I need testers for my Crochet Watermelon - Crochet ePattern
Click pattern photo to apply:
<a
I will be picking around 3-5 testers by the end of tomorrow
Once the testers are chosen (oct 16) , I would like to have them done in a week or so. (Oct 22)
Suggested yarn would be baby Bernat please. Thank you!
href="Unique patterns | Ribblr Free Patterns | Ribblr">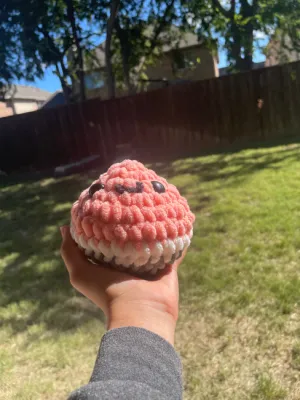 This is so cute! I would love to test, but i dont have bernat baby
would i be able to use acrylic?
Yes that would be totally fine!
It would be great to say how it looks on other yarns!
I would love to test for you!! That's super cute!!
That sounds like fun. I would love to do it if I can use what every kinds of yarn I have on hand.
THANK YOU ALL FOR OFFERING TO TEST
I HAVE ALL MY TESTERS THANK YOU SO MUCH.
I will no longer take testers for this project.
I will post all the tester products and give credit once given to me.