I need testers for my Dango Chick - Crochet ePattern
Click pattern photo to apply: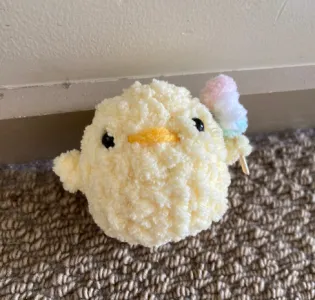 Hi there!
This is my tester pattern (will be a paid pattern)
Will pick testers soon
Due date is 20th October
No yarn requirements but plush yarn is recommended
Also pls tag people! (Extra points to get in!)
6 testers needed
thanks!