I need testers for my Mini Ghost Plushy - Crochet ePattern
Click pattern photo to apply: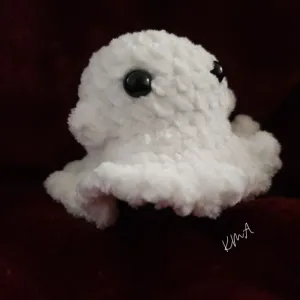 Thank you for your interest in testing my pattern!
Information:
Must follow my Instagram account

@crocheted_whimsy

Must have a public Instagram account and be able to communicate via group message on IG.
Must be able to complete the project by 29 September.
Must complete the project exactly as it is written. If you have any questions I am here to help.
I do allow creative freedom in terms of materials, colors, and add-ons.
Must provide feedback and corrections if applicable. You may be provided with a feedback form once your project is completed.
Must complete a journal entry on Ravelry and/or Ribblr.
Be willing to take photos, share them, and tag me.
The pattern provided is for personal use only throughout the duration of testing and thereafter.
Once testing is completed you will recieve a free copy of the pattern.
Simply hit "apply" and comment with your IG username to complete the application.