I need testers for my No sew Octopus and Jellyfish combo - Crochet ePattern
Click pattern photo to apply: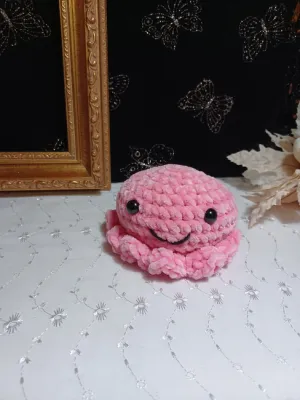 I have a Jellyfish also to make which is just extra curlies and chains attached to the bottom:). Thick bulky yarn prefered for this big Octo!

I used a 6.0 hook. I would love to see in different sizes
and I haven't tryed worsted yarn yet.
Have it done in 3 days tops Nov 8th because it's a super quick and easy pattern I think?! I hope!!
And thank you to everyone who applies!! Greatly appreciated always!