I need testers for my Amigurumi Swan plush pattern - Crochet ePattern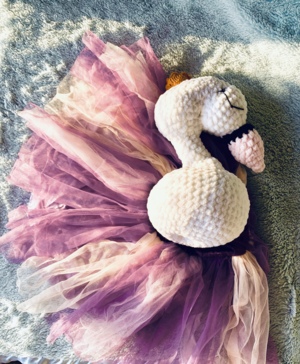 Ooo, is the ruffles part of the swan?
hey thanks for stopping by!
no its just a tutu for the costume

there are 2 tutus are used for photos
Hey, do you still need a tester? Is blanket yarn ok to use? I'd be happy to test this cute little birdy for you!!!
OH that'd be lovely!
thanks for reaching out
How soon can you start?
lovely!!
I have just assigned you as a tester and send you a. message
privately.
Lots of love
I himalayan wool if that works and would love to test this for you
thanks so much. yes of course. I will assign you as tester