CLOSED-I need one more tester for my Angel Baby dragon - Crochet ePattern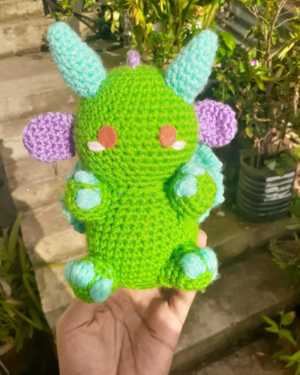 I would love to test this if you still need someone!
Hello!! Do you have an insta page so i can see your work? You can dm me on insta @armycreations.tt you can also dm pictures if you do have any posts, i just want to see how your work is.
I'd love to test it for you, if you still need testers
My ig is @ _crochet__corner _
Hello, not sure if you need a tester still but I'd love to help out! If you message me on Instagram (@whimsicalbrute) I can show you some of my work <3 this pattern is so cute I can't wait for you to put it up on here!
Helllo @Whimsicalbrute