Hello everyone! I am new on Ribblr, but I would like to try posting a testers call here.
I need testers in any sizes for my latest design, Diana Vasile. It is a made to measure pattern, hence there will no exact guidance on how many stitches or rows you need to croxhet. You have to measure your own sizes and trials and errors may be required.
I used weight 4 yarn and it consumed approximately 400 grams in total. You can use any of your preferred yarn weight, the hook will be the one that recommends by yarn and slightly bigger. I used 4 and 4.5mm. You can use only 1 color if you want.
Here is the pictures of the dress: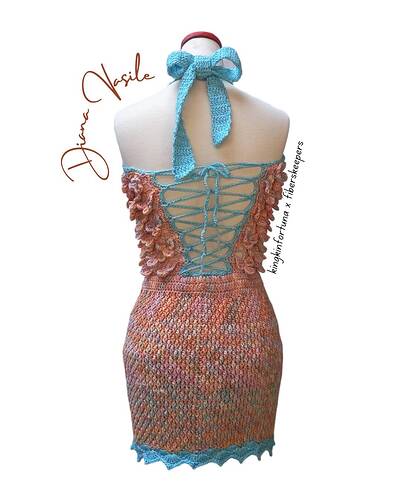 The rule:
Testing phase will started on 28th and I will contacted the choosen testers on 27th
Have a public instagram account and able to provide me at least 3 when worn pictures
Help me correcting some grammar and or spelling errors.
I will set a tentative deadline is within 2 months after you receive the pattern and I am pleased to extend the deadline if neccessary
Pictures and notes can be send to my email hi.itsbeeboo@gmail.com
You can also fill thw link in my Instagram bio @Kingkinfortuna
Thank you in advance