I need testers for my ''Flapper'' American Girl Doll Crochet Pattern 18'' - Crochet ePattern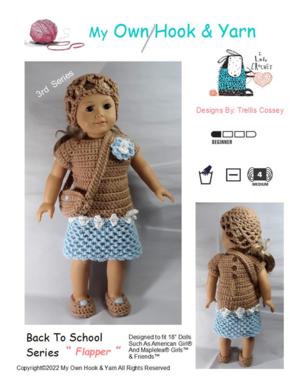 Oh it's so cute. Does it have a quick deadline. I got a bit I'm in the middle of but id love to test this out for u
I'm new to this site. I will figure out how to add you. I will need photos of the finished product and how your process went. Thanks for your help.
Trellis
I just added you. Let me know if you get the pattern please.
Trellis
Did you receive the pattern?
Trellis
Was you able to access Buttons pattern?
What is the deadline? I don't recall.