I need testers for my Glen the Frog Hero - Crochet ePattern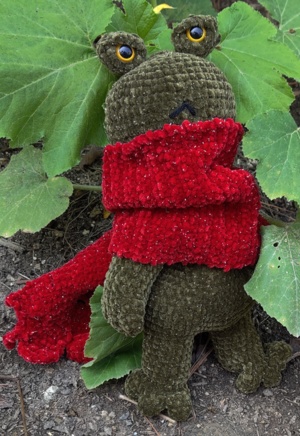 I also posted this on Instagram, you can apply there or here doesn't matter to me. I'll be picking testers Wednesday. Deadline is the following Wednesday.
It doesn't have any odd requirements, I used velvety smooth sparkle yarn, it's not required but might effect your scarf hang.