Hi everyone!
I need testers for my Granny Square Sweater, super quick and easy
- Crochet ePattern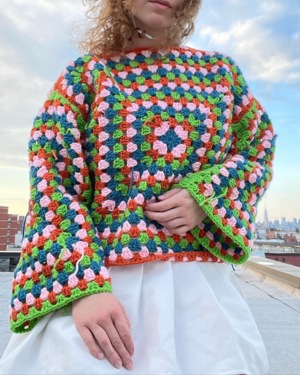 How soon would it need to be completed?
Asap would be best! I'd love to release it by next Friday if possible.
Cute pattern, I love granny squares! Good luck with testing
I think I can test it! Do you still need some testers?
Yes, please! I can add you if you'd like
Please do!
I dont think id be able to complete it by then, but its really cute! Good luck with your test!
Thank you!
Hello! This is gorgeous! I would love to test this pattern and have the next few days off to complete! Please let me know.
Thank you! I'll add you now
I could do it, I should be able to complete it before next Friday
If you're still looking for testers I can have it done by Friday!
Welcome to Ribblr! @Ginaamarie9

id love to test ! i think i could have it done by the friday you need