I need testers for my Ophelia Amigurumi - Crochet ePattern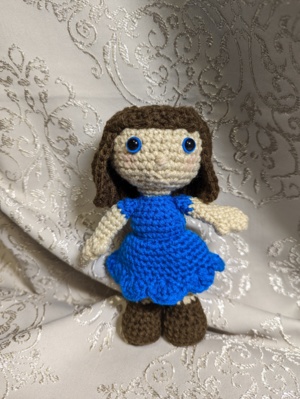 She's a beginner pattern and should be pretty simple and quick to crochet up.
I am looking for 3 more people to test in either worsted weight or blanket yarn!
Expectations:
*I'm looking for the testers to check for errors and give feedback on format of the pattern.
have test finished by October 25th
*Testers will be required to add a make photo to Ribblr (just a photo, no requirement to sell)
*Testers must have a public crochet Instagram account. Once finished, photos or reels with a link to the pattern are expected.
*Testers must be comfortable with sc, hdc, dc, plus increasing and decreasing.