I need testers for my Posion Apple Top - Crochet ePattern
Click pattern photo to apply: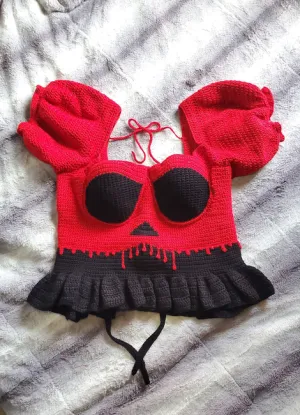 I'm looking for experienced crocheters of all different shapes and sizing. This pattern is of an intermediate to advance skill level. To qualify you most be willing to complete testing within the allotted time frame. You most also be willing to taking good quality photos and videos, to show off and share with me to be featured on my social media, and/or on the pattern itself. Photos/videos most consist of both the top being warn and laid flat.
Time frame
Testing most be completed between 10/31/23 through 11/30/23.
You most use the same type of yarn listed in the pattern but you can get creative with which colors you use. Please just keep it to a 2 colors and keep the theme of the top in mind.
Thank you for your time and interest