I need testers for my unicorn - Crochet ePattern
Click pattern photo to apply: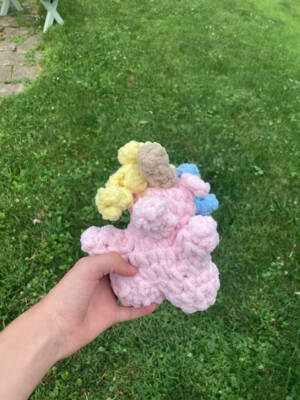 1.I am looking for 3-4 testers
2. the first people who apply will get in or people with higher karma points
3. the deadline will be July 19 or I will not consider you again for testing ( this is a quick pattern and can be done in 2 hours or less)
4. if testers finish by the deadline, they will be gifted the pattern
5. testers must make a journal with honest feedback on the journal with a photo
6. testers will be able to use any size yarn, just know I have not used a different size. testers can use any colors. You will need a color for the body, a color for the horn, and as many colors as you want for the curls.
you will need two sizes of hooks!! Your larger hook will be used for the body, arms, ears, horns and nose. The smaller hook will be used for the curls to make them tighter and stay better. this is not required, but please know the curls may not keep their shape. ( i used 8.00 mm for the body/etc and a 3.75 for the curls but do whatever works best for you!)
I think that's it! let me know if you have any questions! is anyone interested??