I need testers for my beginer friendly knit lovers top - Knitting ePattern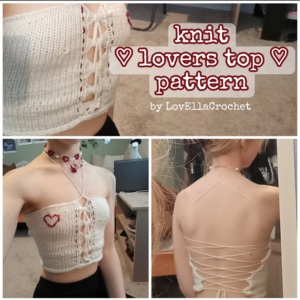 hi!
you may have seen my post a while ago about the same top but I improved it and I think this thumbnail might be more interesting
so again if anyone could test my first ever knit pattern, tell me my mistakes, what I could improve that would be appreciated!
✩the test piece has to be in a different color than the original;
✩the beading is not necessary, but creativity is encouraged
✩I will need some photos of you styling the top.
I definitely want atleast one test done by the 29th of this month, but its no big deal, you can also finish it later.
thank you!!