I need testers for my Hanging plant - pattern-Crochet ePattern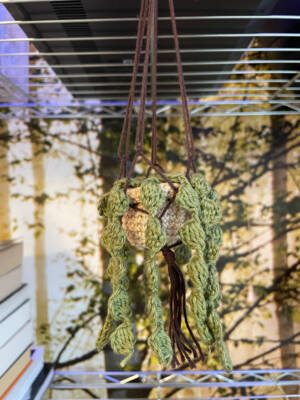 Welcome! When is the due date and what yarn is needed?
the due date will be April 30 and you only need cotton yarn in beige, brown and green and a little bit of stuffing
You've should have got it now​
Id be happy to test this for you
you should have it now
Welcome to the community and good luck with testing!
Pro tip! Try to aways add: a picture, due date, yarn and your expectations from tester when making a testing call
This looks so good! Best of luck for testing :-]
I would love to test
You should have it know🫶🏼
Do you still need testers because I would like to try this
Yes i Will send it to you right away🫶🏼
Do you still need testers? Would love to test this and try it!
For now i have enough but I will text you if I need more​
Please let me know if you need any more tester's! I'm a self taught/learner and just starting, so any kind of patterns will help!
Ready to close the tester call?
Yes​