I need testers for my Pugy the whale - pattern-Crochet ePattern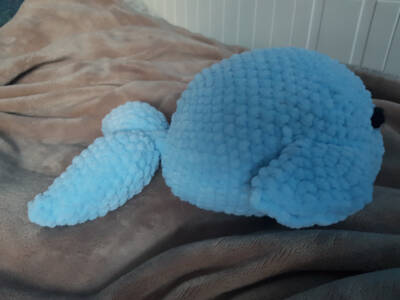 Cute! what yarn is needed and what is the due date?
There is no due date and super bulky 6 yarn and a 5mm hook
Do you still want to test it?
how long did it take? im short on time rn
I would like to test please
About 5/6 hoirs but i was also making as i went
I would love to test

Can I use worsted weight yarn
Yes you can just hold 2 stands together
That would be great so I would LOVE to be a tester​
I would love to test this for you
hey if you're still looking I'd love to test it for you!
I would love to test this pattern. When do we start?
Awesome, I'm in
Where do I get the pattern?
You know the bar at the bottem of the main screen click the diamond button and were it says my patterns there is a category that says testing click that and it should show the pattern
This topic was automatically closed 7 days after the last reply. New replies are no longer allowed.