We're looking for a few testers to test a new Ribblr design, The Ribblr Bunny, which is a cute and simple design fluffy beanie with bunny ears. It's available in 4 sizes, from baby to adult, so it's perfect for the whole family!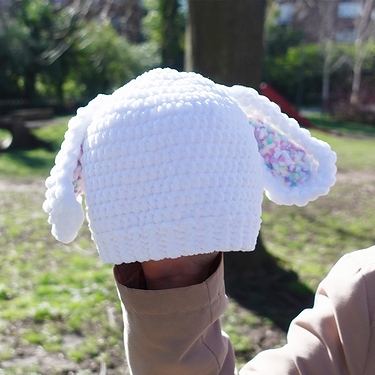 Pattern: The Ribblr Bunny
Craft type: Crochet
Skill level: Beginner
Sizes available: Baby - Adult
Yarn required: up to 100g Chunky polyester yarn
Time to complete testing: 10th March
If you are chosen, you will be gifted with this pattern - make sure you start a pattern journal so we can see your WIP notes & photos.
Comment below if you're interested in testing this pattern.