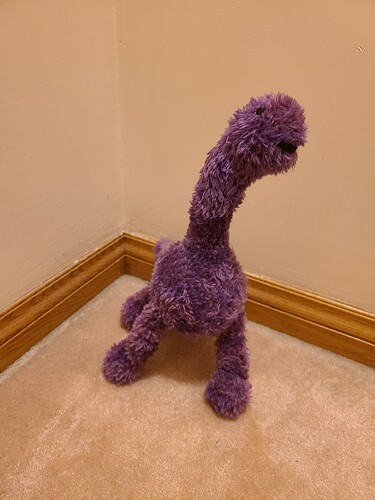 Can be made with regular or fuzzy yarn! I mostly just want to know if the pattern reads well!! Thanks!
Is this crochet? If so, I'd love to test this cute pattern
Yes it's crochet!
and thanks!! I'll set you up to test!
Hey! I'm a beginner but love dinosaurs, what kind of skill base would I need to be a tester for you
If you can do things in the round and do increases/decreases you're probably good to go for this pattern!
Itd be a pleasure to be a tester for you🦕
Looks cute would love to try and test it for you.
Thank you! I'll send the pattern asap!
Thank you! Pattern incoming!
Is there any specific time to finish, also is it OK to use an acrylic yarn or bulky yarn with it.
No time frame but I'm hoping for some feedback within the next week? and go ahead and use whatever you want! It's super basic so should be easily adaptable to anything
Sounds good
Great, and thanks!