Hello All,
Please can you let me know if you would like to test my new crocheted cowl pattern?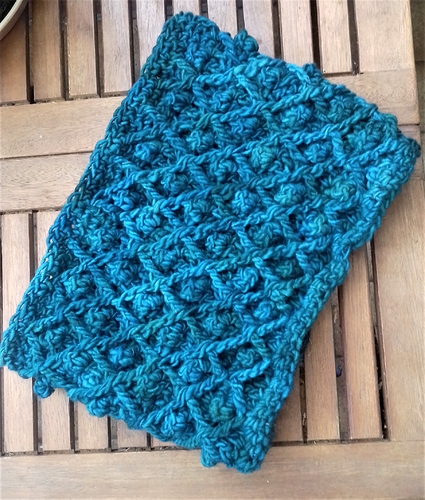 It is written using UK crochet terminology.
The sample has used a whole skein of Malabrigo Worsted (210 yards)
It uses the diamond stitch as well as a mini bead stitch, both are explained in my notes within the pattern, and I have listed a youtube video (not mine) for the cross stitch.
It took me 3 days to make this cowl as the complicated stitches are all on one row, the other 2 rows are DCs and Trebles.
Please can you sign up and I will gift the pattern to you, relatively short deadline of 2 weeks. I will need to know :slight:
the amount of yarn used,
what thickness of yarn,
what sized hook,
ease of understanding the pattern,
any obvious mistakes
overall measurements of the finished item
photos of the finished item
Feel free to set up a journal page, and tag me on Instagram of your WiP - I'm @thebobshavelanded
You will receive the finished pattern for free - as I intend to sell this one.
Many thanks
Emily