Hi!! I am looking for around 5 testers for an amigurumi pattern. It is a small octopus squishy/stress toy made from fluffy baby yarn.
Testers will be chosen within the next few days, and completion dates will be arranged once they have been picked. Please do not volunteer to test if you believe you will be too busy.
This should take no longer than an hour to make as it is very simple and easy. Testers of all experience are accepted.
Reply to this with your experience level, the colour you would make it in and something along the lines of "I would love to test". I would prefer it to be made in fluffy baby yarn, however this is not always possible, so if you will make it in another type of yarn please also state that in your reply.
NOTE - due to the small number of testers, you are not guaranteed to be picked for testing.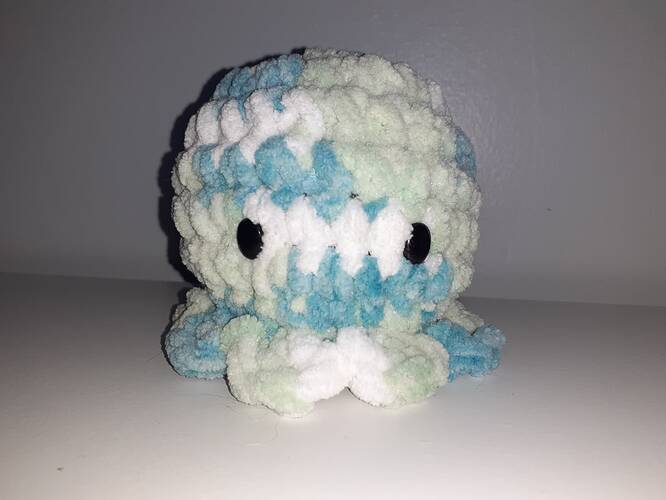 EDIT: DUE TO THE AMOUNT OF PEOPLE WANTING TO TEST, I RANDOMLY SELECTED 6 TESTERS INSTEAD OF 5 - THEY WILL BE CONTACTED LATER TODAY!