I would like to announce the release of a new batch of patterns.
Yes these are very much like the original "Little Women" set of slippers, except these are CROCHET! (links at the end)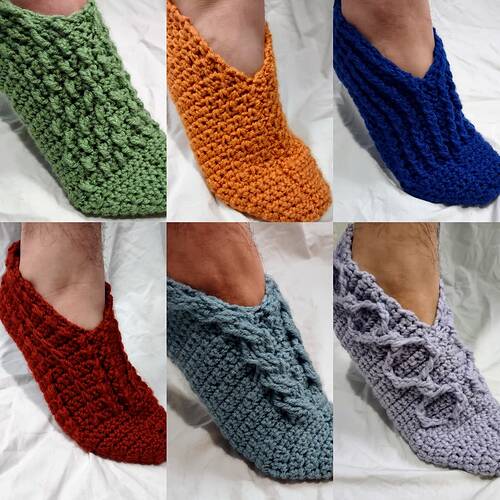 I would like to thank:
@Karyin for all the help with Beth2 and Marmee2
@MsBuggins for the help with Amy2
@sleepyfrogstitches for the help with Meg2 and Laurie2
@f1r3girl for the help with Jo2
And special thanks to @Wendywo745 , who worked on a total of 5 of the patterns! You were so much help, and I hope to work with you in the future!