Hello
I need testers for my balaclava pattern. Anyone interested please leave a comment. Open till 09/14/2022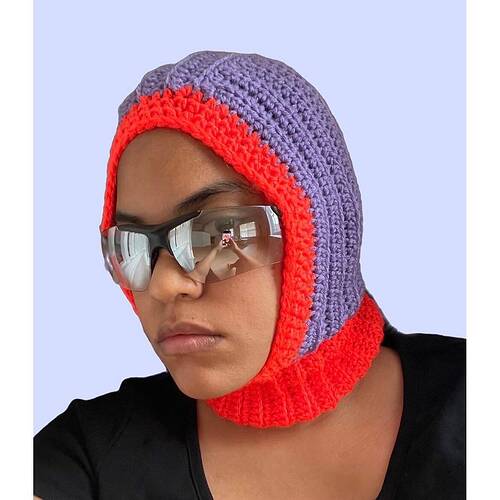 I would love to. Is there a date that I need this to be done, if so that will determine if I can or not??🫶🏼
Yessss I'd be interested!
I will send you the pattern now.
Sending you the pattern now.
Thank you so much. Did u mean to gift it or put me as a tester??
I'm new to the app I just read the directions on how to give the pattern to testers and it said to do it that way.
Very nice. Good luck with your test
Thank you.
Hi there when is the deadline please, any special crochet stitches, yarn type eg: cotton etc, which ply eg 8 ply ( worsted if i USa), im in New Zealand.
I like your pattern it looks really kool and of course warm and the colors are kool. Would love to test ur pattern.
This is a simple stitch balaclava using only half double crochet single crochet and slip stitch. Basic sewing is also used in the pattern. I will send you that pattern now.
Id love to test ur pattern im away from home till late Wednesday/ Thursday but i could start when home im In Rotorua
Start any time you'd like, enjoy the pattern.
Hi there you put the pattern in my patterns. It needs to be in my testing patterns. Thankyou firstly.
Hi I actually don't know how to do that I am new to the app.
I just figured it out give me a sec.
Welcome firstly to Ribblr. Ill start when home.
What yarn weight and hook size is used?