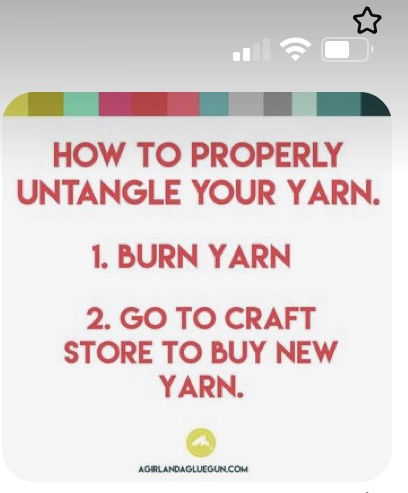 Honestly to avoid that yarf I just use the outside piece instead of the center one if I can't find
but then the yarn goes spinnnnnnn and run all around while working haha
If I have to use the outside piece, I put the skein in a pitcher, or oatmeal container and set it on the floor by me.
Oatmeal containers ROCK!!!
That's a great idea! I always have this problem, so I'm definitely going to do that!
I am SO going to try this!!