Hi
this is the very modest start of my doily journey. Pattern is Sweetheart Soiree by Julia Hart. If anyone else has made some of her patterns, I'd love to see!
Her patterns are described so thoroughly with pictures and chart superimposed on part of the picture so you can see where things go, so it makes it way easier for neurodivergent humans who want to try their hand at doilies.
Julia Hart - Sweetheart Soiree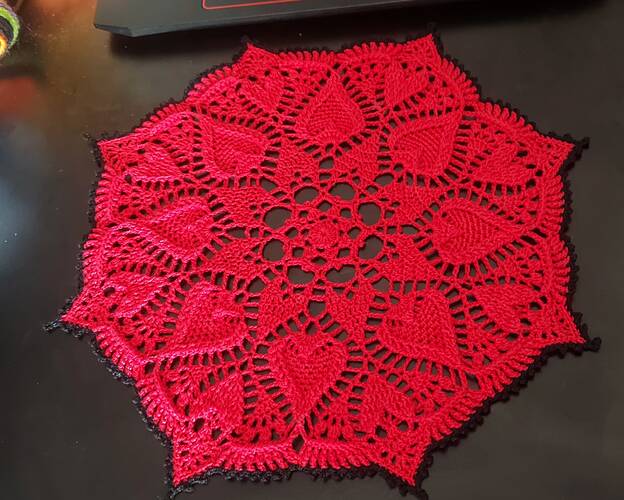 Erishkigal Skully Snowflake
Turns out I didn't have enough size 10 thread so that's size 5… But it works up beautifully. I'll update you with progress pics!