Reply wether you like cats or dogs more!

[poll type=regular results=always chartType=bar]
cats of course!
virtual cat love!!!
Thats so great!
Cats ofc but i like (some) dogs too lol. Cats ussally just get a bad rep and people think there will just scratch and bite but honestly cats are a little goofy!
I have a cat named Sprinkles​
ikk!! they dont get enough appreciation. people just assume cats are going to scratch when 98% of the time thats not the case. cats are very cautious, but they wont come at you JUST to scratch you at first glance. and yeah cats are hilarious.
Dog

I love all animals. But I'm more used to being around and interacting with dogs. I love cats but haven't been around too many
Dog, mainly because i cant be around cats because my family is allergic, including me
thats such a cute name! What does he/she look like?
I have two cats named gus-gus and scout. they're a snowshoe(gus-gus) and a tortoiseshell(scout)
Dogs.
I grew up w most of my family being allergic to cats. And most cats hate me. Infact I have a scar from a cat trying to take my hand off.
100% would rather approach 2 dogs fighting than a cat. Most dogs love me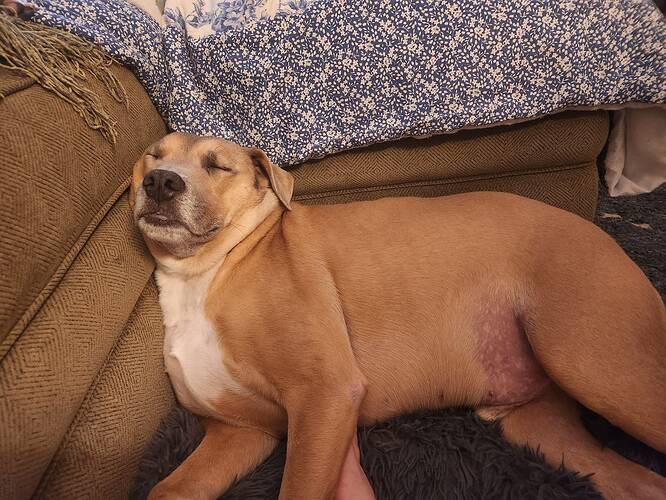 oh my gosh that cat must have been super feral! Yea most people love dogs more when they're allergic to cats
No, it was a house cat. It just really hated me
I'd rather be allergic
Just an FYI, but you can also add polls if you want to more easily count up these votes!
When you're working on a post, click on the gear > build a poll.
If you need further help with it @ribbot can walk you through it in a quick teaching session.
And cats!

Hi! To find out what I can do, say @ribbot display help.