very pretty and amazing colors!
Hi girls! Great to see you on ribblr as well! That sounds so fun, can't wait to see it when it's finished!
I'm just making something a little spooky for Halloween
It's all improvise though so I don't have a pattern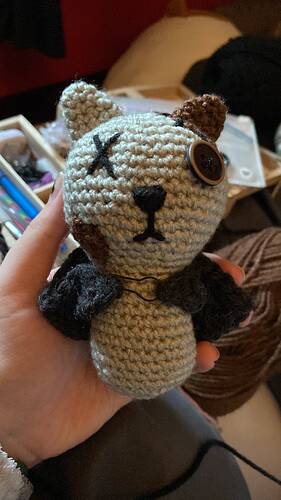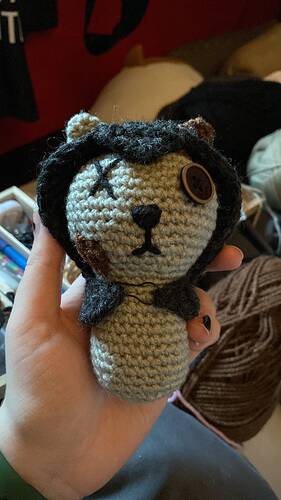 Still need to add a lot, but I'm liking how it's turning out
I'm especially proud of the cape thing because it was my first try making something like that
Awesome! Great proportions of head and body, looks cute and not creepy ( which is always a plus in my book), ears are just like a kitty, stitches are even and neat, and I love the button!

Added to my wishlist maybe i'll get it for christmas