nope, never heard of it, or him.
Ice bear is my fave and panda coming in second Grizz is a great big bro tho
Pooh, or Yogi. But probably not what you meant.
Yea, Pooh bear!!

Pooh is a classic and he is so cute and chubby
I just figured out why. It was only run on a Local channel in Chicago, IL. Same with Bozo the Clown, whom I actually got to meet as a wee one.
Me too
I have too many favourite tv shows/ movies
Don't you hate it when they remake the tv shows for example bananas in pyjamas. They use to have a live action one. The funny thing is when I was on school cam in year 7, we turned on the tv at like 5/6am in the morning and it was on. I was shocked because they always play the animated one, which I don't mind.
Bob the builder, these days is disgusting. They remade it and it looks terrible. Miss old Bob
Postman pat they keep changing as well. I miss the old version
They keep changing Tomas the take engine too. They have changed it like 3/4 times. It looks bad now
Noddy is bring back to life, but looks worse than what it use to be, like may other tv shows remade
I Miss 64 zoo lane, good old Spot which has always been one of my favourites. The old version of Blinky bill
The what what's have also been bought back to life and remade
Curious George had been bought back to life
Tellietubbies have been remade or brought back to life a few years ago. I really missed them when it stopped
Zigpy and friends was one of my favourite tv shows. So funny
Other tv shows I miss: The Hoobes, Brum ( an 'old' car show), finely the fire engine, Rotwein the racing car
I always loved watching the varied harmony and rhapsody as a kid and also tinker bell.
They replaced harmony and rhapsody with a tv show called Ben and Holly's little kingdom, which I like, but miss. Pearlie, the sea princess, I loved them all. There are too many to list​
I remember watching a beautiful tv show called Laura's star. I miss it
Angelina ballerina was also one of my favourites. There was the original which was more cartoon like and then there was the animated version. I loved both of them, but saw more of the animated one
Strawberry shortcake and Care Bears is another shows to always watch. Not to forget the Wiggles​
The magic school bus another to add in there. Got to admit it was epic
And Bindi Irwin's Bindi the adventure girl and bindis treehouse ( by the way she is now married and has a daughter. Runs Australia ZOO with her family, mum and brother Robert)
Here are a list of tv shows. I have some in VCR tapes. I miss them.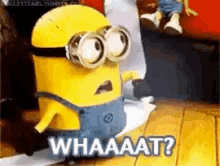 Me too?
Frazier Thomas?
Bozo the Clown?
Chicago?
Spill the tea girl!
I'm with you, I always like the original version. As an adult, I actually loved banana in pajamas!
I love a lot of the original cartoons including Tom and Jerry and tweety bird (thanks to my grandpa) and SpongeBob
Yesss teletubbies, La la , dipsy. tinky winky, and po (I feel like Po is the outcast)
I loved 64 zoo lane I used to watch it before I went to bed.
Does anyone remember Barney and friends that creepy purple dinosaur
Please don't remind us!

I love Tweety she's my favourite loony tune. I love going to Warner brothers movieworld on the Gold Coast
Not creepy
I love them
I actually have a few toys and vcr tapes
And we always sang that Song 'love you you love me song we're all one big family'
ikr it's quite disturbing actually