Those socks are awesome! Love the colors!
i was crocheting a new pattern for my shop which is now out! but right now i am crocheting all the belchers family members for a customer!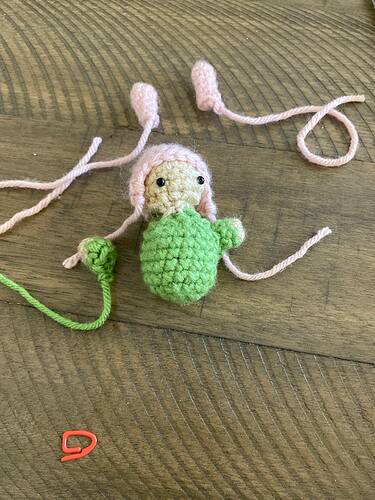 almost done with the first person!!
Louise! What a cool commission!
Thanks, my son loves all colors, but like his parents leans towards darker colors… So these are perfect for him
I've been multitasking lately, which is usually not something I do with crocheting/knitting. I just finished making this little dude, Henry the Hop Cone. I've been hardcore pattern testing, it helped me get my motivation back

Interesting way to get your cro jo back!
Looking great! Im excited to try it once it releases!
Testing AG doll patterns for @Mohay
working on a swimsuit set now.
Aww how fun, glad you're getting your crojo back
Are you testing the frog bucket hat?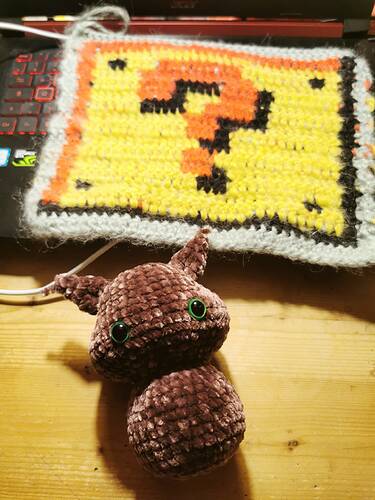 I'm currently testing a mario blanket, and also doing a little squirrel!!
But he needs his legs, arms and also his tail​
Oooo- where did you get the squirrel pattern?