Aww that's so kind thank u so much:D
@pocketrocketcrochet I love your amigurumi Queen Elizabeth II ! Keep up the great work crocheting and knitting and whatever other crafts you do!!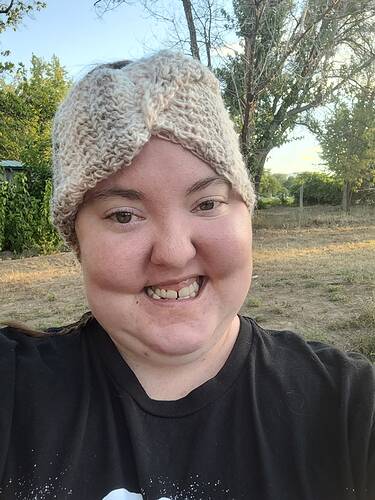 My most recent finished project that i finished few days ago, which was last monday.
I finished my first ever twisted earwarmer, using yarn bee Chloe color bisque. I am proud for my first twisted ear warmer.
wow its really cool! did you crochet or knit it?
She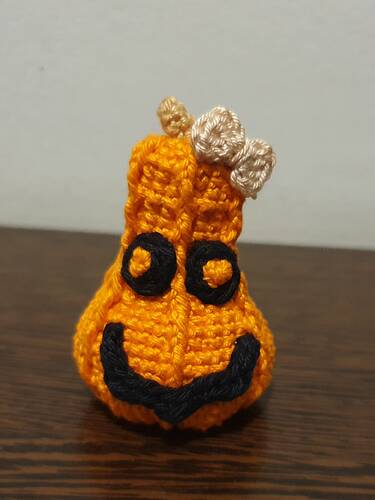 So cool! I just made that not too long ago!
So cute​
I finished a Cardigan yesterday.
Hard to take pics, it's still hot and the skeeters were eating me alive.
Haven't blocked it yet either
Pattern is the Happy Hippie cardigan by carroway crochet on IG
Yarn just some Red Heart scraps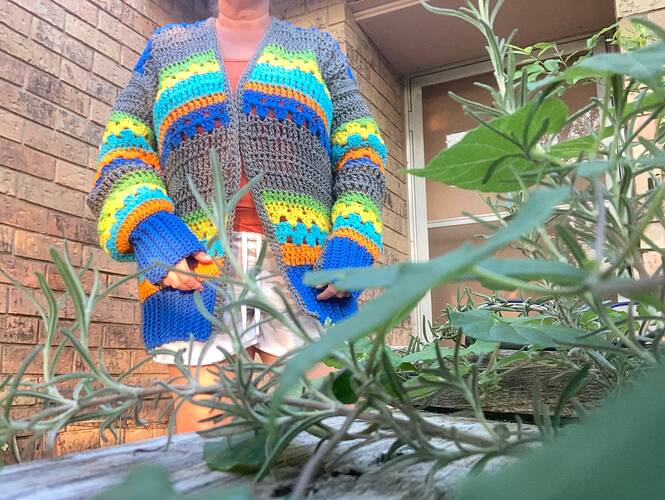 oh wow thats really cool!!!
Thank you
Thank you

I did a dorky reel on IG, skeeters and heat were just too much
It's so cute!! I need to make one! I was thinking about making small whales or narwhals as Christmas ornaments this year!
That's a great idea! I have a white tree, maybe I'll do white or teal dolphins……
Teal would add a super cute pop of color!