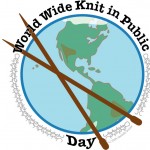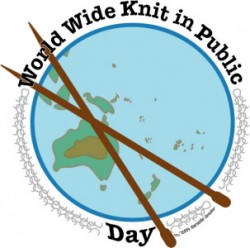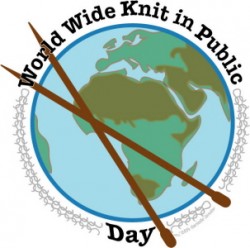 Are you "celebrating" today? (Crochet in public is welcome too)
I celebrate that every day!
I need to learn to knit, but I am practically a shut in so when I do get out I leave projects at home
Knitpicks has an offer for free knit in public day bag with every purchase to celebrate today!
it's on their main page and you use a code online
Does knitting in my front yard while the kids play count?
Think my neighbors think I'm crazy because they also bring me all their sewing needs because I sew and really like our neighbors because they are good people and good neighbors.
knitted tops are so lovely though, everyone should give it an honest try.
I do plan to give it a try! I love the idea of making clothes, I just don't have the patience for it with crochet.
I find knitting to be a much smoother and simpler process from formulating a pattern to finishing a project. Crochet feels like work in comparison.
I agree! I find knitting really relaxing and great for traveling in the car, etc and I do love crochet and enjoy amigurumi but it does feel a lot more like work for me too.
I'm hoping to stay home today to rest for tomorrow (I've been in a bad health flare this week)… So I'll celebrate a day late
I do agree that knit tops are lovely and my preference, I'm the opposite about knit being easier
I really think it's a personal thing