Ooo what brand is that? It looks nice
I'll have to check them out, those colors look beautiful!
Looks lovely
i wish we had more yarn options nearby
I went yesterday, my reward for picking hubby up at the airport and braving civilization
Yaaas! I wana see! Any new projects in mind?
I haven't unpacked it yet
Probably some beanies and mittens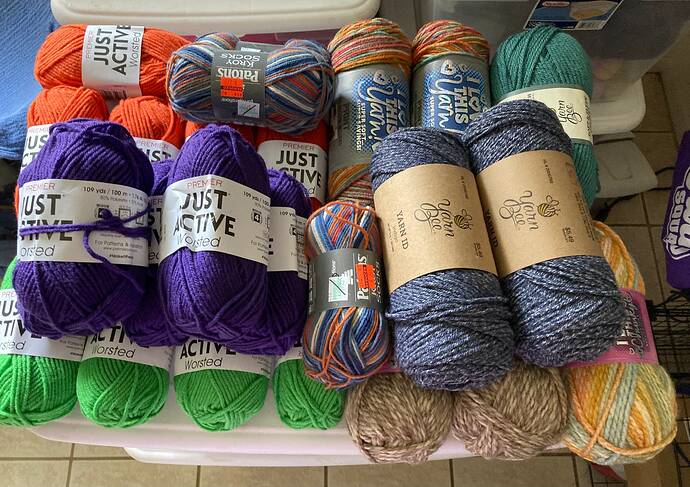 Not that I really needed more yarn.

Had to check Hobby Lobby for a sale (none to be had, except the sock yarn) & had to go to Dollar Tree to get snacks and a drink, cause of hubby's flight being delayed

#notmyfault
I use that chenille from Dollar Tree for plushie prototypes.
I bought a few of those at our new one, not entirely sure what to make with it
Ours doesn't have the premier yarns (booh), maybe we get lucky,….
Gosh, get the Premier yarns online. They're all great! Especially when they have a sale.
Sign up for newsletter and they'll let you know about sales.
Thanks. I did and do.
It's still fun to try them in smaller skeins.amd someone did the math, the price was the same per yardage

It's not like I'm starved for yarn