Does anyone know when ALDIs sells yarn in the USA?
You have aldis in the USA?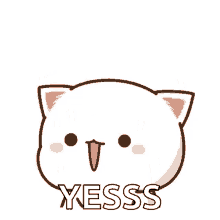 For like at least 40 years.
It finally arrived

My fb groups have been so confused when uk folks posted about aldi yarn and USA people went and couldn't find any.
Enjoy the yarn

Note some of the acrylic can feel rougher until after its first wash
cool! i thought aldis were judt a uk thing
Aldi is originally from Germany… And little known fact in the US, there are 2 version (northern and southern) and according to several Germans, US got the "good one" (but I don't remember if it's northern or southern)
And Lidl.
Sadly not everywhere.
We don't have any nearby. Same with ikea
my dad loves aldis! i didn't know they sell yarn lol
Yep! It isn't my favorite store here, but it is an option.
yeah, ive heard that you guys have got loads of cool yarn stores in the us
your bio says you are TX, depending on where, you should have both Aldi and Ikea reasonable close…gosh I miss Aldi and Ikea!
It's special deals every once in a while, at least in Germany
Reasonable close is a definition for Texas

For this German, nothing is reasonable

I live 30 minutes away from the next city with a decent Walmart or big box hardware store, 1 hour from sort of real civilization, 2 hours from San Antonio with an Ikea.
Haven't seen an Aldi or lidl anywhere
2 hrs don't seem bad when you already live close to civilization, but driving our do called highways here at the border is a big pita. Plus the truck traffic is getting worse all the time, you might run into a car chase of coos vs smugglers,…
Then in civilization you have a bunch of suicidal lunatics that drive like they are invincible

Been in Laredo yesterday, had my fill of civilization for the next 3 months
As far as I know, Aldi does not sell yarn.
@craft3r101 That's what I thought too, basically a grocery store…
Yeah, it's just a grocery store, and sometimes they have toys.
According to the ALDI usa website, they have an entire crafting line, not just yarn!
Well have 3 stores to choose from once we move… So excited to finally have something other than Walmart again!