A couple of things I learned from the Japan book -
When stuffing, start at the edges/sides and shape as you go leaving a concave depression in the middle for more stuffing. FLUFF the stuffing, make it look like a cloud, then put small pieces in there.
Put three times the volume of stuffing into part.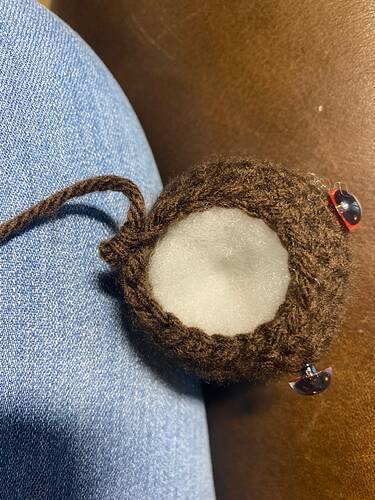 Making bugs for party, not frogs. Frogs with their fancy legs will take too long. Hoping I can get 30 bugs done.
Oh, and if you WANT cheap safety eyes
these are the ones to get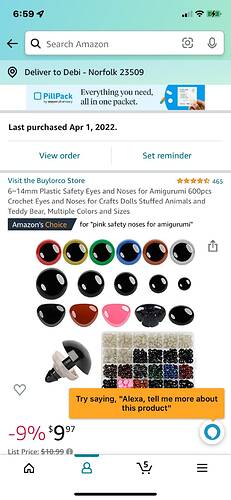 They'll work for 5 year olds anyway, at a party.
OH! Can ANYONE tell me the best colored safety eyes to buy, where can I buy them?