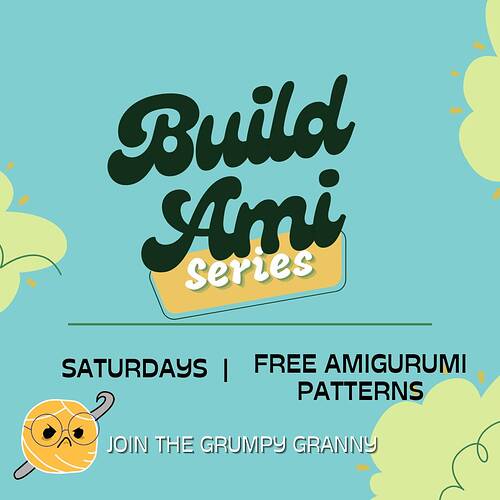 Hello friend, I'm finally going to sit down and do the crochet series I've been meaning to start
I know for a fact that you struggle with making amigurumi because you can never find tutorials that relate to each other. I, too know the struggle of not being able to find the right resources to make your creation look exactly how you envisioned it
Join along to Build Ami! The crochet series where I'll create a master collection of different outfits, styles and accessories that will sure come in handy for your next project.
The first item in the series will be: The Classic Doll Base. An absolute staple to my crochet journey.
Join us on Saturday July 9th for the first installment of Build Ami!
EDIT:
New Pattern announcements will be made on Instagram and Ribblr.
The patterns themselves will be published for FREE on my Website grumpy-granny. com and will be available on Ribblr without ads for as low as 99¢