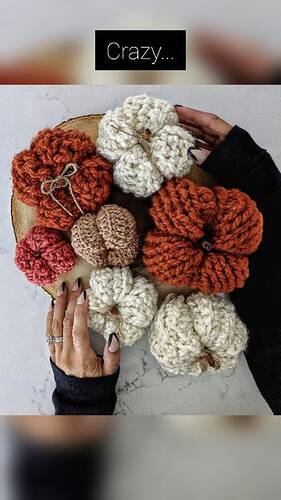 Yes, I know! It'll be here before we know it. I read somewhere the other day, that there were 11 (I think that's what it was) Saturdays until Christmas.
That's so crazy to think about!
Right!?!? I think we're down to 10 now. Maybe?
I haven't done the math.
And I probably don't want to!
omg just thought of that! oh now we have to think of what to crochet/knit for christmas. also those pumpkins are beautiful!