Greetings everyone!
I need testers for my Loooooooooooong Snake - Crochet ePattern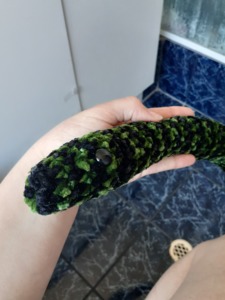 You can use any sized hook, wool/yarn, colours, etc.
Please make the snake long, mine is 83cm but 35cm/13inch (a bit over a ruler) and above is fine.
The exception to this rule is if you use a hook 4.0-3.5mm or lower, then just make it long enough to wrap around one finger.
I would like 2-6 testers, I need to have images provided, and should be handed in the 19th of Dec at the latest, however I would prefer to have the images + advice on the 18th.
Thank you all for reading, call will close on the 11th or if all spots are taken.