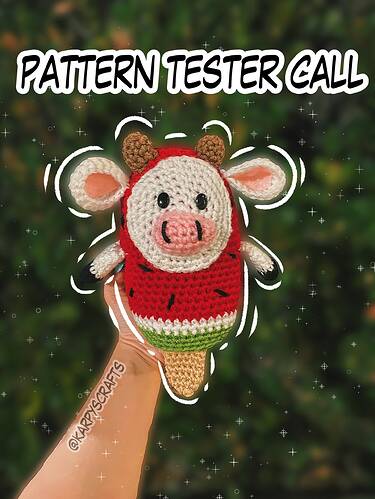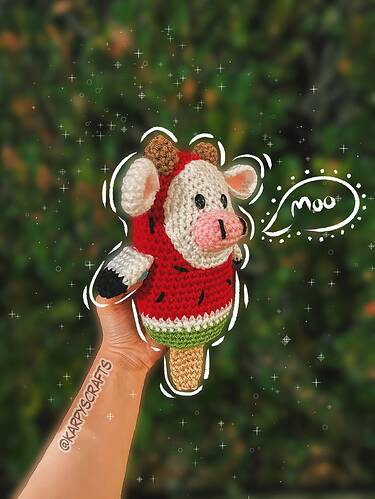 PATTERN TESTER CALL​
It's a COWSICLE! Hehe I made mine in watermelon but it can be any fruit or flavor! (:
This is my first pattern and I'm SO excited about it being released soon! But before I do that I am looking for a few testers for this pattern to correct mistakes/errors and providing feedback.
Testers must have prior knowledge of basic amigurumi skills and must understand US crochet terms
If you would like to test pls follow the directions below:
Follow me on Instagram @Karpyscrafts
Must provide feedback and a journal entry
Comment that you would like to test
That is all!
— Testers are chosen today at 5pm (Pacific Time Zone) Once testers are chosen they will have 24hours to respond until next person is chosen. The due date would be 25th (in 2 weeks) for the testers final product. If an extension is needed just Let me know. (: