Hiya everyone!
Meet my latest pattern:
Bee buddies!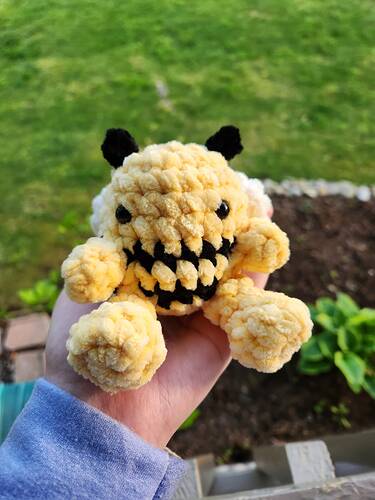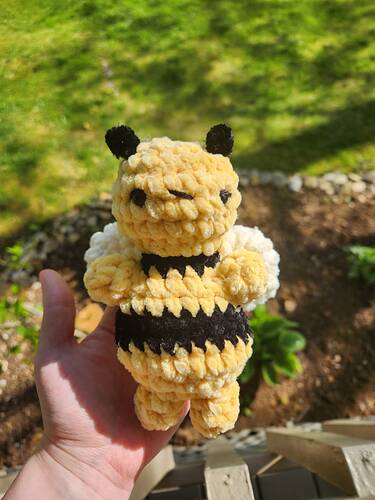 This pattern will include both bees!
Here are my requests if you'd like to test​
I expect honest feedback on what needs clarification, where st counts are off, etc
Im in need of 5-7 testers who can finish both bees in 7-10 days
I also request that testers make a journal for this pattern. I've never required this before, however It would be helpful as this is my first bundle
I will be gifting the pattern to the testers that finish.
Please do not offer to test if you cannot finish, or complete both patterns. I need testers that I will hear from.
I will be choosing testers tomorrow