This is my mostly no-sew chick inside of a chicken pattern! I did add 1 modified step in addition to the rest of the pattern incase anyone doesnt want their chick inside of its "mother" chicken! This is basically 2 patterns in 1…literally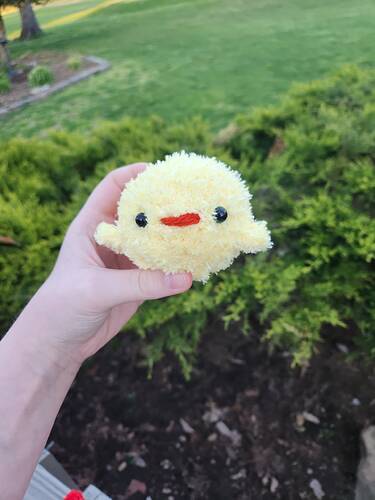 Here is what Im asking of my possible testers:
You must be able to complete this pattern within 5-7 days
You must follow the entirety of the pattern. (Except if you want your chicken and chick together, you can ignore the modified step. Only exception)
Keep a journal, it is helpful to me as a designer to see where you may get confused
Have a yarn that is thinner than the yarn for the chicken to make your chick [EX: super bulky #6 & bulky #5] (this is recommended in the pattern)
Be communicative, I must ask that you ask questions and point out errors!
I will be gifting my testers the pattern