Hello, I need a few testers for my Banana Cinnamon Ball Python - Crochet ePattern
Click pattern photo to apply: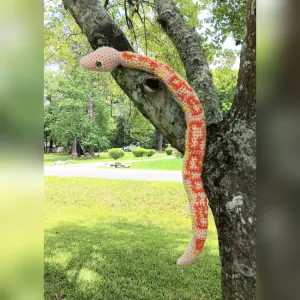 Notes & requirements:
*This is an advanced beginner/intermediate pattern that involves changing color using a chart.
*If selected testers will need to create a journal with at least one photo of the finished snake.
*I used Big Twist Value and Red Heart Super Saver yarn but please feel free to use any yarn you like in any color.
*Due date: September 22.
Crocheters of all skill levels are welcome to apply, it just may be a little challenging for those new to tapestry crochet.