I need testers for my Betta Fish - Crochet ePattern
Click pattern photo to apply: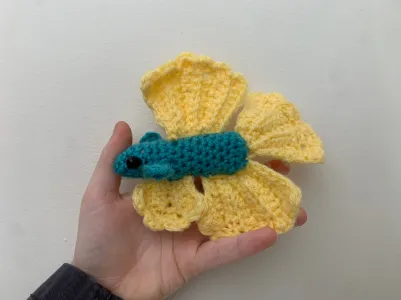 I'm SO SO SO proud of how my first pattern came out, but it is my first pattern… so it probably has some mistakes. Please give me any feedback you have!!
-I'm choosing 3-7 testers
-Journals are not required, but are appreciated
-Take a nice picture of the final product as I would like to use it as an example
-You can use any yarn size and color, just let me know what you're using! You can even mix up the colors you use compared to how I have it in the pattern

-Due by October 3rd
-Testers have been chosen!
-Ask any questions in the comments!