Hi !
I need some testers for my dragonfly doll.
What you will have to do :
Complete the test within a month. Due date : 12th of october 2023.
Make a journal, with at least one final picture.
Give me feedback about the pattern. Tell me if you encountered parts that were difficult to crochet or understand.
*Mention it if you notice any count error / typo error.
English is not my native language, so I would like to know if there is any grammatical mistakes, or weird formulations, including in the videos (you don't have to do it if you are not native).
You can use any type of yarn. You can also use the colors you like, preferably some nuances of blue and/or green, but if you don't have any, it is okay. The skin can be any color you like as well.
You have to make the stripes of the legs and of her top. The stripes of the arms are optional.
In the pattern, I give two options for the stripes :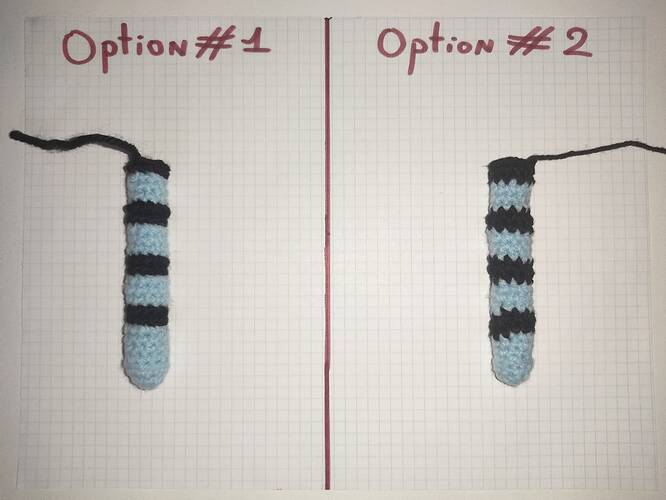 The option #1 looks better, but it requires more time and patience. Let me know in the comments which option you would like to chose. I would ideally need at least 1 tester for each option.
I accept low or high karma
The pattern will be gifted to the ones who finish the test in time. The testers will be chosen in about 5 days.