I need testers for my Duckie with a frog hat! - Crochet ePattern
Click pattern photo to apply: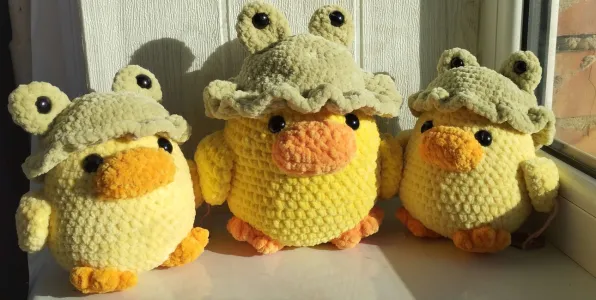 This is my first pattern, so any feedback is welcome. I will choose everyone who applies. I'd prefer if you used chunky yarn, but any yarn and color is fine! I will close the tester call on Sunday, September 10th. You must finish testing by the end of this month. Journals are not required, but please post pictures and feedback in the group chat or direct messages. I will gift the pattern to anyone who applies and finishes testing on time.