Hey guys!!
I'm looking for 5 crocheters that would like to test my new Frogshroom pattern! My Ghostshroom pattern was a big hit, so I decided to come back with a new version.
The due date for this pattern will be on 10/24. Please do not apply if you can not finish on time! If something comes up during testing and you cannot finish on time, please let me know so I can extend your time. I'm hoping to post this pattern by Wednesday, the 25th. Everyone who completes testing within their deadline will be gifted the pattern
There are no yarn requirements, however I would like a good variety!
This pattern is beginner friendly, although some experience with amigurumi is necessary. You will need to know basic stitches and how to color change. This pattern is NO SEW!!
It's super quick and only takes 45min-1hr.
Since the due date is so soon, please comment if you'll be able to finish by Tuesday before you apply. If you don't have anything in your Journal yet, I'd like to see some of your work! You can either include some of your recent work in your comment or send me your Instagram.
I'm so excited to see your works! Thank you to everyone who applies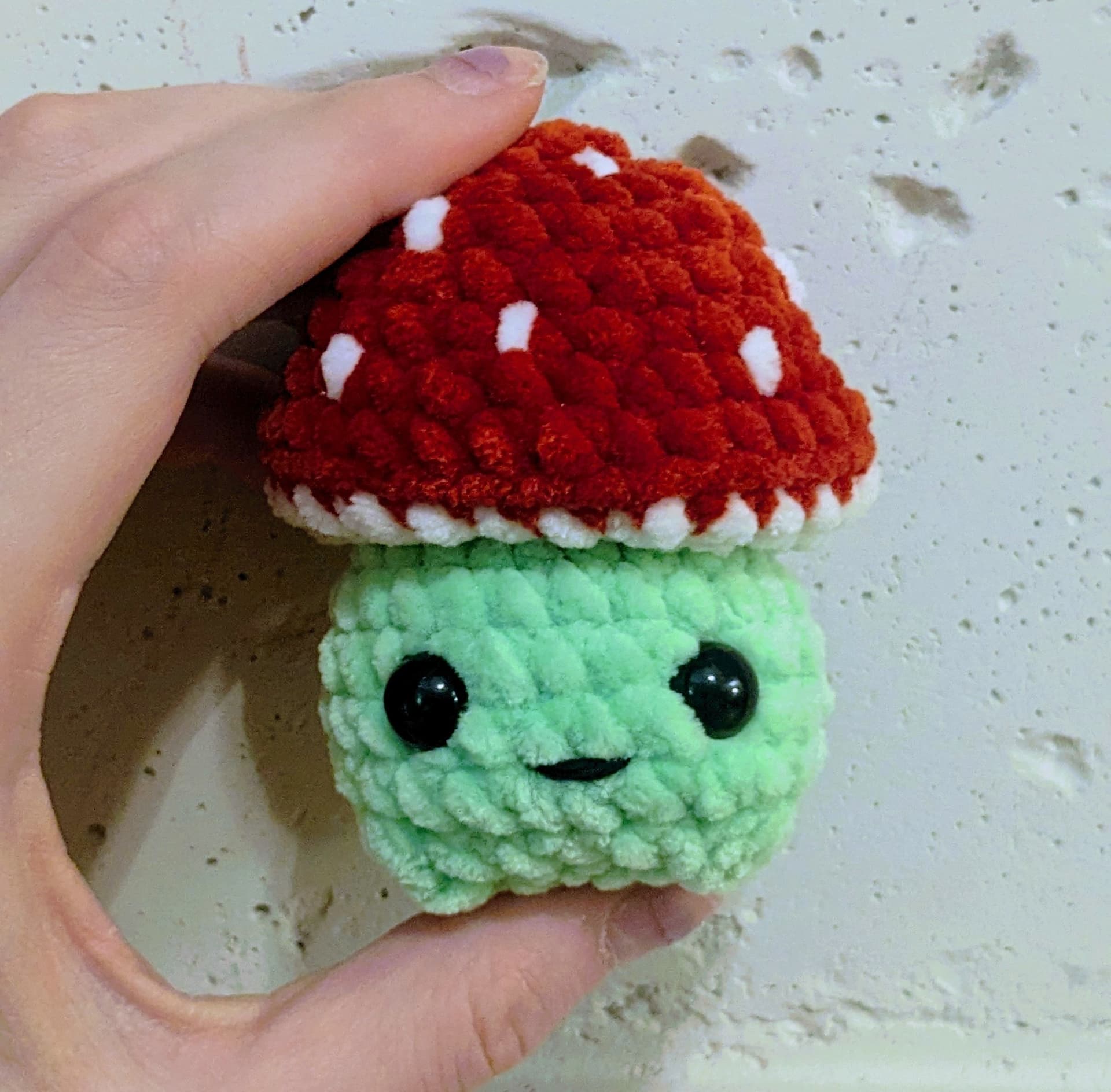 I need testers for my Frogshroom - Crochet ePattern
Click pattern photo to apply: