I need testers for my Leaping cat - Crochet ePattern
Click pattern photo to apply: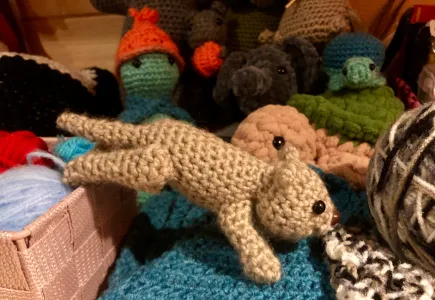 Ever wanted to have a kitty-cat leap from something? I thought it would be cute, and here we have it!
I don't have an actual name for this cat except "Leaping", so if you have any suggestions on what I should name it, I'd be super grateful to hear them!
I'm looking for 5-6 testers, and I'll choose them 3 days from now (the 14th).
This will be a paid pattern when it gets released.
If you want to test this pattern, this is what I expect;

Post a photo of the finished make in a journal

Point out flaws in the pattern and keep an open line of communication in the group chat

Be able to finish the pattern before the deadline/due date; 22nd September
You can use whatever colors, yarn and hook size you like. I used bulky weight yarn and a 5 mm hook for mine.
Please let me know if you have any questions!
Here are some more pictures;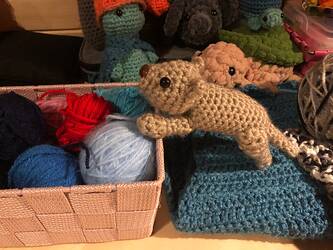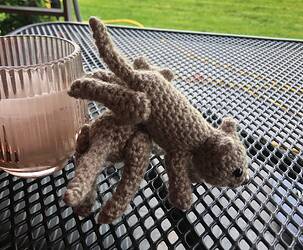 The second picture is a cat jumping over a cat! (I just wanted to clarify that
)
I've told a few people that I would have it jump out of a witch hat or cauldron–as I tend to expand on things I enjoy doing, the cauldron will be released later as its own pattern