I need testers for my Leggy Gingerbread Boy - Crochet ePattern
Click pattern photo to apply: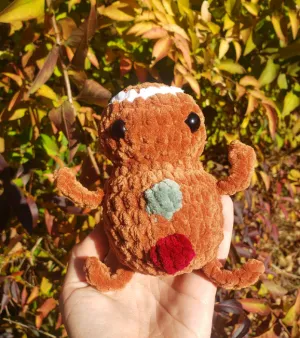 Hello everyone! This is a relatively quick gingerbread boy pattern, it is beginner-intermediate
Due date is nov 10th at 2:22pm gmt so please have it done by then.
If you dont finish it by then WITHOUT communication i will not choose you for testing again, BUT if you need more time please feel free to let me know.
I would like you to use typical gingerbread man colors but im also not opposed to other colors
I prefer chenille/bulky yarn but again im not fussy
I will be choosing 5-10 testers at about 6:30pm est
I think thats it but do let me know if i missed anything
thank you to anyone who applies have a great day or night!!