I need testers for my low sew baby cow - Crochet
I'm looking for 3-5 testers!
ePattern
Click pattern photo to apply: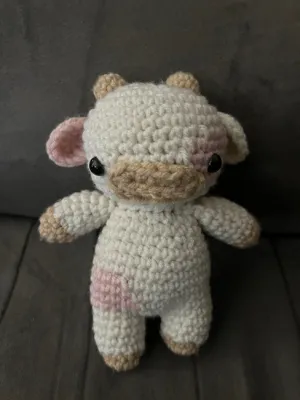 REQUIREMENTS
-for colored spots no color requirements but white and brown are needed for everything else
-the deadline will be october 17 at 11:59 pm CST so you will have 1 full week to complete
-if you have trouble meeting the deadline or wish to back out PLEASE message me. i've had people do this without my knowledge and it is NOT fun so please be nice
first come first serve with testing!