I need testers for my Mini Dragon Squishmallow - Crochet ePattern
Click pattern photo to apply: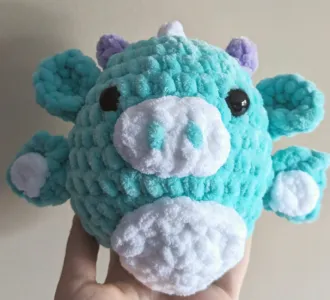 I am looking for 3-4 experienced testers to help give detailed feedback on my Mini Dragon Squishmallow pattern.
Here is how to apply:
Follow me on Instagram

@goomba.crochets

, and comment your username. This is not required, but will increase your chances!
Comment that you would like to test, and what yarn you will use/what theme you will do!!
Requirements:
Be comfortable in a group chat
You can use any yarn you would like
Able to finish the test by Friday, August 25th
Share any feedback you may have
Share your finished dragon on Instagram or post a journal with feedback before the release date (hopefully Saturday, August 26th)
Testers will be chosen by Sunday, August 20th at the latest.
If you have any questions, please ask! Thank you!!