Hi!
Here is the Cool Snail Christmas series, which I am asking for your help in testing. This is a 3in1 pattern, but you only need to choose one for testing (if you are interested please tell me in the comments which one you want to test). I would like to have at least one tester for each pattern.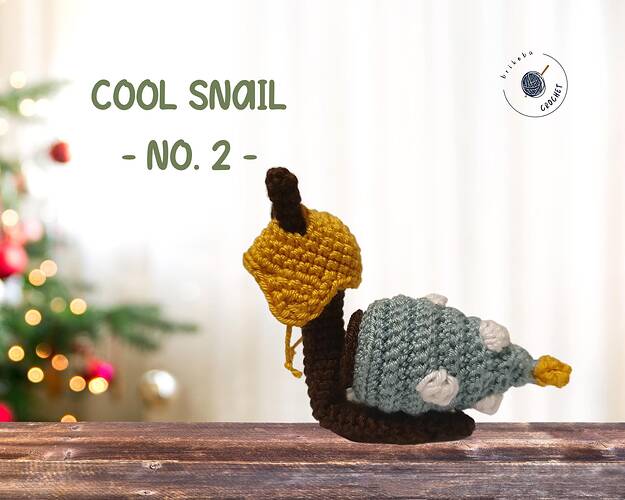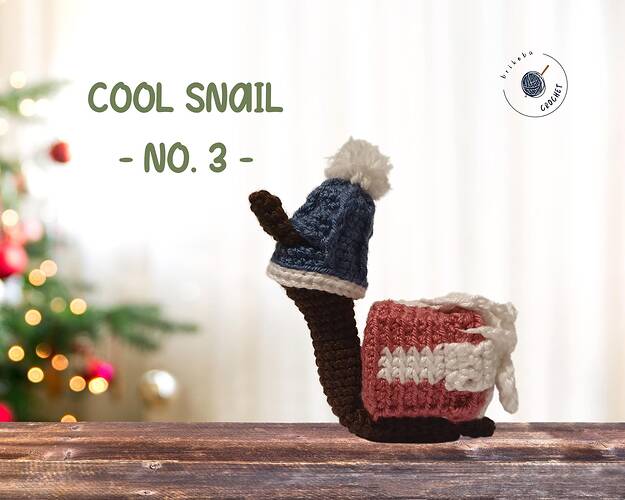 I am looking for advanced beginner or intermediate crocheters. You have to be familiar with MR, sl st, sc, cl, pc, inc, dec, FLO, BLO, invisible FO terms and tapestry crochet. The pattern is full of instructions, so I warmly welcome anyone who wants to learn some new stitches.
Testers will be chosen and contacted on or by 20 November 2022.
The deadline is 26 November 2022.
Before the release of the pattern the testers will receive a free final version and will be mentioned as testers in the pattern.
You can post pictures of the pattern progress, tagging @brikoba on the social media or you can create a journal on Ribblr.
You have to check the accuracy of the pattern, provide feedback and photos of the finished item.
You will need a crochet hook some yarn, a tapestry needle, sewing yarn (little sewing skill), stuffing.
I used 2.5 mm ( 4/0 - C2) hook and Alize Diva Silk Effect yarn (100 gr - 350 m, 3.53 oz - 383 yards).
I worked with YU technique, you can work with YO just keep in mind the finished item will be slightly different.
You can use any yarn just adjust the hook size.
Thank you!