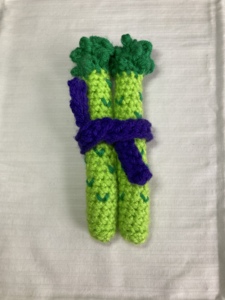 Hi! I need 3-5 testers for my Crochet Asparagus!
Testers will be given till January 10th 2023 to finish testing the pattern.
If you are interested in applying to test the pattern, please complete the steps:
1). Comment below saying "I'm interested."
2). Tag at least 2 people.
(Optional) Please follow me on Instagram
Testers will be announced on the 27th or 28th of December 2022. (Or sooner depending on how many people join).